Football season is nearly here!!! After releasing our NFC "X" factors two weekends ago, it's time to head over to the American Football Conference and visit the 16 teams that look to chase down the Lombardi Trophy. The NFL offseason has been INSANE, with all the trades, new draft picks, and contract signings; this season is shaping up to be a great one.
The Cleveland Browns shook up the AFC outlook with the Odell Beckham trade, the New York Jets won the Le'Veon Bell sweepstakes, and the Pittsburgh Steelers sent WR Antonio Brown to the Raiders for pennies on the dollar. Jacksonville finally has a credible QB, the Dolphins will have an interesting (not to be taken lightly) QB battle between Ryan "FitzMagic" and 2018 1st round pick (10th overall) Josh Rosen.
This should be fun, here we go with the AFC 'X' Factors!
AFC East
Buffalo Bills

– Josh Allen
The Buffalo Bills' have crowned Josh Allen the future of the franchise, and in his rookie showcase he definitely flashed his abilities to be a game changer.
Allen has the ability to extend plays with his feet while also posing a threat as a scrambler. However, his biggest factor is the cannon of an arm he possesses, being rivaled only to reigning NFL MVP Patrick Mahomes.
Buffalo has done a great job building around their guy, bringing in veteran slot receiver Cole Beasely as a safety valve, and signing T Ty Nsekhe for extra protection. They also acquired the ageless Frank Gore in free agency to spell Lesean McCoy.
Josh Allen has the supporting cast of a lot of good (not great) athletes around him, and if he performs in the ways he is capable of he can make his teammates great. He has to work on his pocket presence, as his completion percentage (52.8) was dead last in the league among qualifying QB's; and it was even less than that of backup blunder Nathan Peterman.
Allen also joined the company of Josh Rosen as the only other Rookie starter to throw more INT's (12) than TD's (10). His mobility definitely gives this Buffalo team a new dimension that they have never had before, as he accounted for 631 yards on the ground and 8 scores. His playmaking and improvisation will definitely be called upon this season if Buffalo is wanting to challenge the division.
Miami Dolphins

– Minkah Fitzpatrick
The Dolphins are probably the most interesting team in this division to watch, between the QB battle of Josh Rosen and Ryan Fitzpatrick, and the arrival of rookie Head Coach Brian Flores.
Flores who made his way to South Beach following a Super Bowl ring as the Patriots Defensive Coordinator is in an interesting position on the offensive side of the ball. Besides the QB confusion, the Dolphins have lacked an effective running game since Jay Ajayi was traded, and a deep threat receiver in the passing game since Jarvis Landry left.
The only sure consistency this offense has is Laremy Tunsil on the O-Line. With all that said my Miami 'X' Factor has to be the other Fitzpatrick, on defense.
Miami selected Minkah 11th overall last season (ironically right after Arizona selected Rosen.)
A transitional athlete Fitzpatrick was scouted as both a top cornerback and safety prospect in last year's draft. While he has potential to be a phenomenal slot corner, the Dolphins already have Bobby McClain set there, and with Xavien Howard on the outside the best utilization for Minkah will be as a roaming Free Safety.
Putting Fitzpatrick back deep with Reshad Jones, gives this secondary a nasty outlook for the future. Fitzpatrick is going have to establish himself as a vocal leader in this new defense he's already said "I have a better idea of my role" this offseason, but can that trasnlate to the gridiron on Sundays. A ball hawk in college (9 INT's and 4 TD's) he showed flashes of his playmaking last year with an INT against Tom Brady and a pick 6 on Kirk Cousins.
Look for Fitzpatrick to make waves in his 2nd season in South Beach.
New England Patriots

– Josh Gordon
The Patriots re-signed Josh Gordon to a one-year, $2.025 million contract this offseason with hopes that he could be reinstated by training camp. It is a small gamble you could say for the Pats, but it could pay off if Commissioner, Roger Goodwill approves.
Josh Gordon was a threat in the AFC with Patriots' QB Tom Brady; Gordon was Randy Moss-esk at times with his incredible touchdown catches and chemistry with his quarterback. The Patriots are going to need all the help they get at wide receiver, especially without their tank of a tight end gone, who was one of their primary receivers.
Gordon can fill up that void without Rob Gronkowski, forcing double teams or respect coverage on the outside with wide receiver Julian Edelman. Patriots will try to get out as much as they can out of veteran wide reciever Demaryius Thomas, for the offense can be a very thin one, if their not healthy.
New York Jets

– Sam Darnold, Le'veon Bell, Robby Anderson
Darnold will entire 2019 Training Camp as the uncontested leader of this New York franchise.
After logging an up and down rookie campaign Darnold has had the ability to adjust to the NFL speed and showed flashes of promise towards the end of 2018. This year he has the luxury of a top 5 running back (Le'Veon Bell) and a severely underrated slot receiver (Jamison Crowder). The Jets offense has been dismal – and that's generous – in recent years.
Adding Bell in the offseason makes me think this New York team could pose the 'new triplets' of the AFC.
The Jets brought in their first offensive minded head coach since Rich Kotite (1995-1996) this offseason with Adam Gase. A new coaching strategy and playbook is exactly what this young offense needs.
Sam Darnold now has all the tools he needs to take this Jets offense to the next level, his best friend this year will once again Chris Herndon, his 2018 draft class partner. The two teamed up down the stretch to form a deadly red-zone combination.
This year however Darnold is going to have to be able to extend plays behind a mediocre O-Line, and find Robby Anderson downfield. Anderson who has proven himself a reliable deep threat is on the rise, I see a break out year fantasy wise for him.
If Darnold can buy himself enough time, to find Anderson downfield, these two could have a lot of fun together. Darnold now has the safety nets of Le'veon Bell and Jamison Crowder to help spread the defense out and create mismatches for Anderson on the perimeter.
The New York Jets are definitely the most threatening team in this division to the Patriots, but they still have a long way to go. However, if Darnold can show the similar year two growth we've seen from players like Jared Goff, Carson Wentz, and Patrick Mahomes, then there is no reason why this Jets team shouldn't make the playoffs.
Tom Brady has to retire eventually, and if this franchise continues in its current direction, they could definitely have the potential to over take New England as the AFC East favorite.
AFC South
Houston Texans

– Deshaun Watson
The Houston Texans seem to be following the right blueprint after two successful seasons from their Quarterback Deshaun Watson.
Watson is said to be having the same career path as Russell Wilson, for he is showing the same promise early in his career. Like Wilson, he is one of the most pressured quarterbacks in the league, and finishes at the top in quarterback rating.
The Texans' quarterback of the future, Watson, has always made plays with his legs. He displayed his playmaking ability at Clemson, and early in his rookie campaign.
Watson evolved in his sophomore season with 4,165 yards, 26 touchdowns, and an impressive 103.1 quarterback rating. He also had 551 rushing yards, pointing back again to his play making ability.
He certainly is turing heads in the state of Texas.
Deshaun is going to have show that championship pedigree he acquired in Clemson, for he is the hope of this Texans' real potential. Watson is going to need to link up with star Wide Receiver DeAndre Hopkins in order to take them to the playoffs.
Indianapolis Colts

– Darius Leonard / Quenton Nelson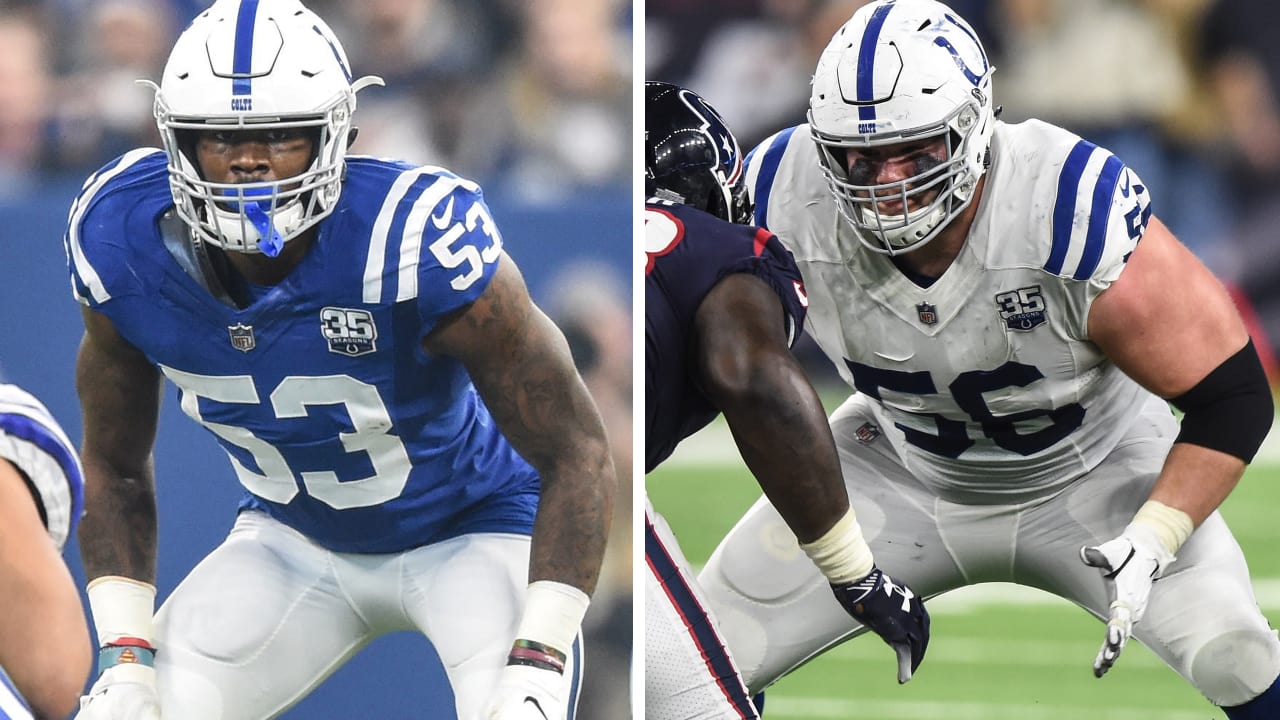 History has proven that Indianapolis is only as good as their Quarterback and best defender, think Johnny Unitas and Gino Marchetti, Peyton Manning and Dwight Freeney, Andrew Luck and Darius Leonard.
The Colts struck gold drafting Darius Leonard as the 2nd round 36th overall pick racked up 111 solo tackles, 7 sacks, 4 forced fumbles, and 2 INT's, en route to Defensive Rookie of the Year. Leonard led the league in tackles in only his Rookie season, and set the Colts rookie record AND franchise record for tackles. This is only the beginning for the young stud, as long as he can stay healthy; injuries have plagued this Colts team in the past and that brings me to my next 'x' factor for the team
If Andrew Luck is the key to offensive success than the MOST important thing is protecting him, we have seen how bad the Colts have been without Luck under center, failing to make the postseason in 2015 without him. Luck has the ability to finish the close game.
Since protecting Luck is the key the most important factor for this offense becomes 2nd year All-Pro Offensive Guard Quenton Nelson. Coming off a Pro Bowl rookie season Quenton Nelson helped give Andrew Luck the protection he needed to turn this team around from back-to-back .500 seasons to a 10-6 record and Wild Card berth. It will be Nelson's job to anchor that line and give Luck the pocket formation he needs in order to excel at his position. Indianapolis' playoff chances rest on keeping Luck healthy and allowing him enough time to find his open receiver as well as being relieved of the fear imposing defenders have on a Quarterback with injury history.
In a division that's wide open look for the Colts to come out the gates the strongest as they employ the best signal caller in the division.
Jacksonville Jaguars

– Nick Foles
It's crazy to think that a year ago the Jaguars were entering training camp with a newly inked Blake Bortles at QB and as runners up to the AFC Conference title. One year removed and Bortles now resides in LA with the Rams. I don't know if I could emphasize this anymore, but this AFC South division is anything BUT decided.
In a division that is WIDE open the Jacksonville Jaguars are my favorite to lead the charge. It was only last year we had Jacksonville in the top 10 of the power rankings and had them as our favorite to contest the Patriots.
Now Jacksonville faces a bit of an upward climb, with an offense that lacks consistency and has been plagued by injuries. The stout and stellar defense remains intact, but if the Jaguars want to put together a winning season they're gonna need the 'Philly Foles' on display.
After two years of coming off the bench and leading the Eagles into the playoffs twice, most memorably gifting the city of Philadelphia it's first Super Bowl, Nick Foles has his own team again. He won't be asked to do much, but he will be expected by the fans to be the difference maker that provides wins in close games -something that Bortles could not do.
With arguably the best defense in the NFL Foles has no excuse but to lead this team to the playoffs. Consistent QB play has been the one thing truly holding the Jaguars back, and with Leonard Fournette healthy again I have Jacksonville as my AFC sleeper.
My Bold Prediciton is Jacksonville meets New England in the Divisional round and romps them en route to an AFC Championship game against Kansas City.
Tennessee Titans

– Derrick Henry
The Titans have a lot to figure out, from Offensive Line help, to a defense with a pulse.
One thing the Titans do not need to figure out though is the running back position.
Derrick Henry showed an insane improvement down the stretch last year, posting 585 yards, and 7 TD's, off of 87 touches for a monstrous 6.72 YPC in the last 4 games of the year. Henry averaged over 145 yards/game in that stretch, and introduced a new dominance in a Titans running game thats been lacking in consistency since Chris Johnson.
It took Henry 3 years, and four HUGE games, to top 1000 yards in a season for the first time in his career. I don't know if I can reiterate this any more but this division is WIDE open with no team really standing out from the other.
The Titans placed 3rd in the AFC South with a winning record, so its not to say that these team is bad, just raw. The past two seasons, we have seen Marcus Mariota's production dip as he has also struggled to stay healthy.
If this is a tale of things to come, no player is going to be more critical to this offense's production than Henry.
The Titans offense is designed to be a 'Run and Shoot' game-plan, which means in order for them to exploit the defensive coverage, they need to produce strongly on the ground (something they failed to do in the beginning of the season.) They must avoid their mid-season slump, and figure out ways to consistently get the ball in to the hands of Henry, whether it be in the running, or passing game.
Henry is a difference maker and he showed that last season. If the Titans can adapt their offense to play off his strengths he could challenge Todd Gurley and Melvin Gordon as a premiere NFL back.
AFC North
Baltimore Ravens

– Lamar Jackson
The AFC North is going through a "changing of the guard", and the Pittsburgh Steelers are no longer looked at as the big brother in the division. After making the playoffs for only the second time since 2012 (their Super Bowl year), the Ravens moved on from Joe Flacco.
Years after years of merely average QB play, the Ravens finally pulled the trigger when they drafted Lamar Jackson (32 overall) at the end of the 2018 draft. It was only destiny for Flacco to go down with an injury and catapult the Rookie into a starter.
Ravens' talented new quarterback took off running (literally), with this opportunity, logging 695 yards and 5 TD's on a rookie QB record 147 attempts, en route to a 6-1 record and Division Title. While this gives Baltimore a new dynamic to their offense, Jackson is going to need to show he can throw the ball too.
Jackson's mediocre QBR of 84.5 may have flew in the 80's and 90's but in today's NFL that's not the case. His 6/3 TD/INT ratio and sub 60% completion rate is also not the type of play you want from a franchise Quarterback either. Nevertheless, Lamar entires his second year with full reign of the Baltimore offense.
Jackson will be the key to victory for this Baltimore team that has minimal weapons outside of Mark Ingram II. If Baltimore wants to compete in this division they are going to need smart football play out of Jackson, and if Jackson wants to do well he is going to need help from his unproven receiving core.
The Ravens drafted Marquise Brown out of Oklahoma in the first round (25th overall) this year in hopes that, he can become the top tier receiving threat this team has lacked, since the aging Steve Smith Sr. retired. Jackson may also want to use his backup QB Robert Griffin III as an example of what could happen to him if he doesn't learn to SLIDE!
Maybe Jackson can get some lessons from Brady Anderson (Baltimore Orioles all-time stolen bases leader.) This division is definitely going to be an exciting one to watch this year, and the most interesting team is next on our list!
Cleveland Browns

– Cleveland Browns
It's been 17 years since "the Land" has seen the glory of postseason play. Over 20 years, and even more Quarterbacks, since they have hosted a playoff game, and won it (1994 vs. the Patriots.) Now, finally, the Dawg Pound is barking again.
Two years ago, when everyone was shocked they passed up on drating Carson Wentz (trading away their pick to the Eagles), I said, "Just wait, in two more years this Browns team is going to be GOOD.
Cleveland turned heads last year selecting Baker Mayfield #1 overall in the 2018 NFL Draft, while he was the Heisman winner, many people did not have him above Sam Darnold. They than proceeded to use their next Top 10 pick on CB Denzel Ward, another supposed head scratcher, before taking Nick Chubb in the second round. In 2017 they took Myles Garrett and David Njoku in the first round.
If it isn't clear yet let me share the secret.
The Browns saw away to parlay one draft pick in 2016 into a bundle for the next two years, then proceeded to snag 4 first round talents in today's most crucial positions of football, QB, RB, TE, DE and DB. Now here is the real kicker… all these players ARE ON ROOKIE DEALS. They haven't hit their first big deal and are extremely affordable. This now gives the rest of the franchise, more specifically the GM, the ability to have a large amount of extra money to spend on your last remaining facets…
Wide Receiver and Linebacker
The Browns redesigned the NFL and wrote their own destiny this offseason adding Odell Beckham Jr. pairing him with former college teammate Jarvis Landry. OBJ and Landry WILL BE the best receiving duo, IF, they can all buy into the offense and not let ego's get the best of themselves. That trade also swung them Olivier Vernon, (giving up Jabrill Peppers was hard though) and gave the Browns one of the NFL's top Linebacker's to add to the layers set by Denzel Ward and Myles Garrett.
There are a lot of mouths to feed in this offense, let's not forget speedster Antonio Callaway, and former Chiefs All-Pro Kareem Hunt (who will be serving an 8 game suspension to start the year.) Cleveland has a lot of personalities, but they are also all driven and motivated, these athletes REALLy wanna bring Cleveland a winning franchise.
OBJ reached as far as to call them the "New Patriots," it's a bold statement, but with a team like this, it's hard to see why they couldn't be . The only thing holding Cleveland back is themselves, all the tools are in place, this team came in at 87 Overall in their Madden ratings, when was the last time you ever wanted to be the Browns in Madden? While expectations have always been low since the franchise returned in 1999, these fans are long overdue, and they do expect something in the next few years.
Cincinnati Bengals

– A.J. Green
The Cincinnati Bengals look for a new identity with new Head Coach, Zac Taylor, the 10th coach in team history. Taylor will take on the challenge of trying to completely revamp a Bengals team that hasn't won a playoff game in over 28 seasons.
The Bengals' front office finally let go of their longtime coach and friend, Marvin Lewis, who was with the team since 2003. So now is the time for the Bengals to become a new team, a winning one.
Quarterback Andy Dalton has been a catalyst for their offensive woes (at least a part of it), as well their mediocrity. Dalton can be consistent, but not consistently great.
Dalton has put up some respectable numbers through a majority of his career, but has failed to take his team to the next level. It has to be someone else on that offense to be the leader, the real one to take them to the top, and that is their star Wide Receiver A.J. Green.
There are Hall of Fame discussions right now for Green, for he is a perennial All-Pro in the NFL. He has been the top receiver in the past several seasons in the league, but alike his teammate, he hasn't taken his team to the next level.
A.J. Green has to be the guy for the Bengals; he needs to have a more aggressive approach in 2019, and help push Cincinnati past the playoff drought.
Pittsburgh Steelers

– Juju Smith-Schuster
A year ago, Pittsburgh was the only real threat to New England, now I'm not sure if they're a threat to anyone.
After drama and locker room tension dismantled the triplets, the Steelers enter 2019 without Le'veon Bell OR Antonio Brown. With that being said the Steelers are a team to never be slept on, Big Ben is a future Hall of Famer and James Conner showcased the ability to be a consistent and reliable back last year.
Pittsburgh's bread and butter. however, is their aerial attack. The Steelers are going to need all the help they can get from Juju Smith-Schuster in his first year as their WR1.
Juju has some big shoes to fill.
Antonio Brown is an All-Pro Top 5 wideout, and possibly headed for Canton himself. In order to make Pittsburgh a contender again Smith-Schuster is going to have to build on last years campaign.
While playing second fiddle to Brown, Juju reeled in 111 catches for 1,426 yards and 7 TD's. If the Steelers want to return to the playoffs (missing last year for the first time since the end of the 2013 season) than Smith-Schuster and Ben Roethlisberger will have to be on the same page.
Possessing top tier hands and ideal size for a WR1, Smith Schuster has the ability to make plays, stretch the field and spread out the defense. This will make life easier for James Conner, who doesn't have the same agility and vision Pittsburgh is used to with Le'veon Bell toting the rock. The goal for Smith-Schuster is to make defenses focus more on him so Conner has the ability to run wild.
Last year was an audition for Smith-Schuster and he captured the part, now he needs to increase his production as he steps into a BIG role in a city known for its perennial playoff appearances as well as legendary wideouts.
AFC West
Denver Broncos

– Phillip Lindsay
Phillip Lindsay came out of nowhere last season.
Signing as an un-drafted free agent, Lindsay earned a roster spot last year after an impressive pre-season. It didn't take long for him to move his way up the depth-chart.
After an impressive Week 1 performance, Lindsay became the first ever un-drafted rookie in NFL history to post over 100 yards from scrimmage in their first two games. He finished the year on IR, but not before putting up 1278 total yards, and 10 total TD's in 15 games (only 8 starts.)
The last Bronco RB to post back-to-back 1000 yard campaigns, was Clinton Portis (2002/2003). Those were his only two seasons with the team, as he was traded to the Redskins for Champ Bailey, before the start of the 2004 season.
Since Peyton Manning left, the only two bright spots for this team have been their defense, and Lindsay. So, with that, this Denver offense is going to need him badly to step up, and help whoever becomes their starting QB whether it's Joe Flacco, or Rookie Drew Lock.
Lindsay is a hometown hero, and after a very promising rookie season, one that saw him become the first un-drafted rookie to make it to the Pro Bowl, his potential has skyrocketed. Donning the #30, Lindsay brings back memories of Denver's Super Bowl MVP, all-time leading rusher, and Hall of Famer Terrell Davis.
In a division that is littered with high octane offenses look for Denver to try and slow games down with their new lethal running attack, while their defense will keep things close.
Kansas City Chiefs

– Patrick Mahomes III
All eyes are on the reigning MVP, is it possible? Can he build off of one of the best seasons posted by a QB?
Historically speaking the only direction he can go is down, as only two other Quarterbacks have ever thrown for 50 TD's or more, Tom Brady (50) and Peyton Manning (55), and no one has repeated the feat… yet.
Mahomes is a different breed of quarterback, he did this at the young age of 22, the only other QB to throw for more than 40 TD's at that age is Hall of Famer Dan Marino, in 1984! Needless to say, Mahomes has put himself in elite company in only his first year as a starter.
Now without the help of Kareem Hunt, and possibly Tyreek Hill, Mahomes may have to show he can perform without elite help. Well, he does have Travis Kelce; but still, this team is going to have to rely on him to continue performing like he did last year if they want to take down the Patriots.
Last year was only their second AFC title game since 1970 when they won the Super Bowl. The only other time they made an appearance was in 1993 with Joe Montana at the helm.
The future is bright for this young gunslinger, the Chiefs should do everything they can to supply him with the best supporting cast and protection while he is still on his rookie deal. If he can continue, and build off last season Mahomes may be more than just an AFC 'X' factor he could be an NFL legend!
Los Angeles Chargers

– Melvin Gordon III
This is a tough one, the Chargers have a really good team, and there are a lot of players who could be 'X' factors this year.
On the defensive side of the ball you have – the 2016 Defensive Rookie of the Year, Joey Bosa (who missed the first 10 games of the year with a foot injury) and last years' rookie stand out Derwin James – not to mention Pro Bowler Melvin Ingram III, and All-Pro CB's Casey Hayward, and Desmond King II. On offense you got Keenan Allen, Philip Rivers, and Hunter Henry, but I'm going with Melvin Gordon for my LA Chargers 'X' Factor. Gordon, who enters the final year of his rookie contract, wants a new deal, and after two consecutive Pro Bowl nods and three straight seasons with over 1200 scrimmage yards he deserves it.
Gordon is scheduled to make $5.6 million in his final contract year, which, for a running back of his caliber, is too low. Given the beatings and sheer workload volume that the RB's of today take, it's only fair to pay the man who has proven an invaluable asset to this Chargers offense.
It's safe to say that, the Chargers have not had this type of elite dual threat capability since Ladainian Tomlinson. Which is also the last time the Charges reached a Conference Championship.
Since the start of the 2016 season, Gordon has hit paydirt a total of 38 times, the only running back ahead of him is fellow LA Pro Bowler Todd Gurley of the Rams, who has 46 total TD's in that span.
With Gordon on the field, the Chargers offense runs on NOS, he really is an 'X' factor in both the running and passing game, and with Philip Rivers entering his 16th NFL season at age 37 (who knows how much elite play he has left). Gordon has to be Rivers' best friend, as I feel he has helped him continue to play great into the latter stages of his career. Still lacking a Lombardi Trophy, the Chargers are running out of time with their franchise Quarterback, and if anybody deserves a shot at a Super Bowl ring its Philip Rivers.
Oakland Raiders

– Antonio Brown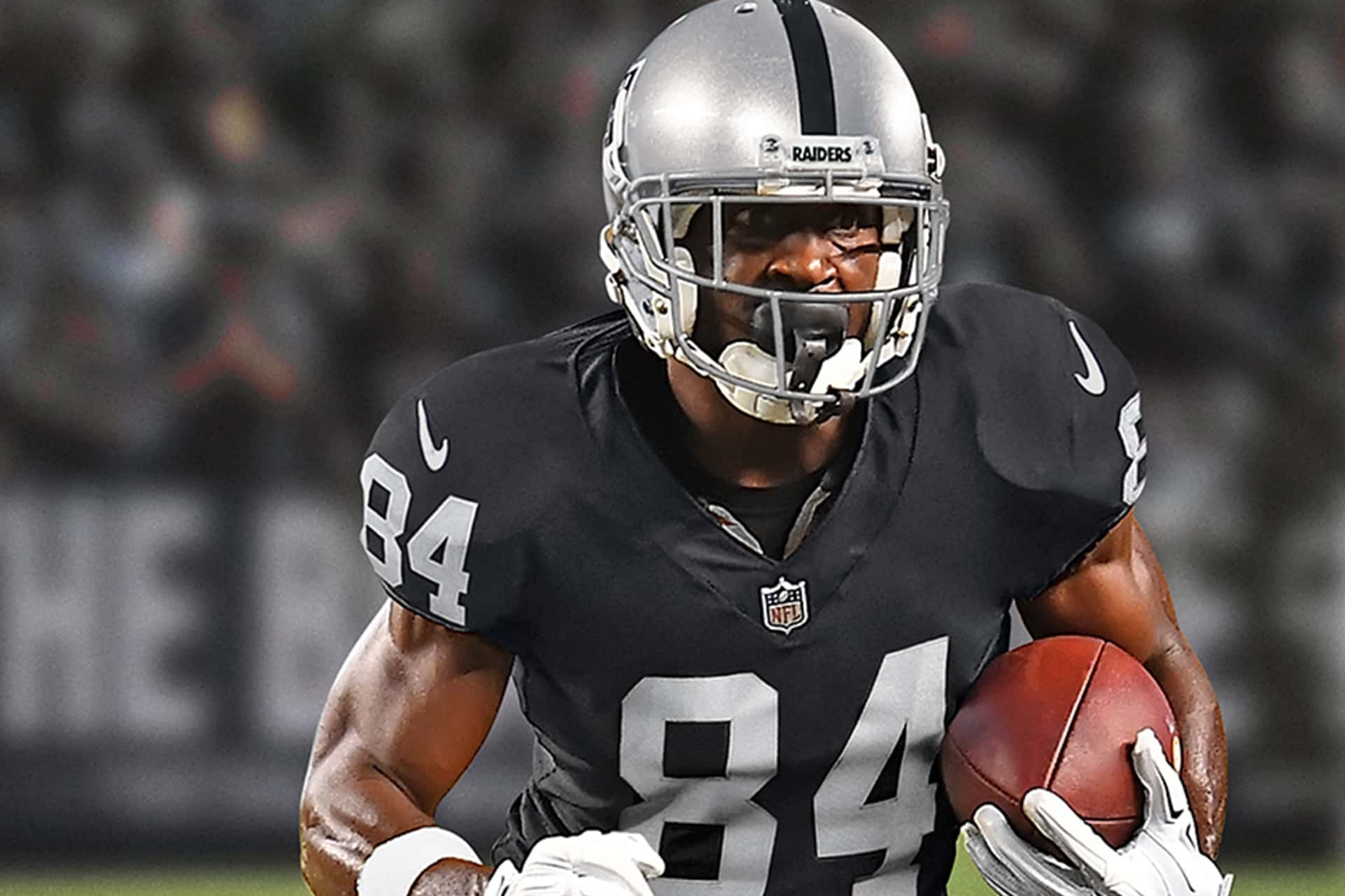 Well, Antonio got what he wanted, not sure what that was specifically, but it involved getting out of the Steel City and away from Ben Roethlisberger. He finds himself now with a team, where he will be the primary offensive weapon, which means defenses will be focusing majorly on him (again not sure how this benefits him, but its what he wanted.)
Brown now joins an Oakland ball club, that has been to the playoffs only once in the last 15 years, but they aren't all that different from their 2016 playoff campaign. Okay, maybe they are, after shipping out Khalil Mack and Amari Cooper this Raiders team is in a very confusing position in probably one of the toughest divisions of the AFC.
The Raiders have to top both the Chargers and the Chiefs, who both had over 12 wins last year, if they want to guarantee a playoff, (because I don't see all three of them making it in) the AFC is too talented for a 9/10 win team to make it into the playoffs. That being said, any given Sunday right?
If the Raiders want to bring the Lombardi Trophy back to Oakland before they leave, this team is going to need exceptional play out of Antonio Brown. Jon Gruden has had a full year now to overhaul this team, and build it his way.
Now QB Derek Carr has arguably one of the best pass catchers in the league to throw to now.
Antonio Brown finished his 2018 campaign 9th in catches (104) 11th in yards (1,297) and 1st in TD's (15). To say he is a difference maker is an understatement, Brown is a game changer.
Brown is definitely an upgrade from Amari Cooper, who is a top wideout himself, but not a game changer like Brown.
All this means is that, Antonio Brown's expectations are SKY HIGH for the 2019 season. He will be expected to win in double coverage constantly.
Since he is not a big bodied receiver (5'10″/181lbs) this means he will have to use his speed to get open, something he has done very well throughout his career; otherwise he wouldn't have led the league in receptions for two consecutive years (2014-2015).
The Raiders offense will hinder on Brown's ability to make plays and enhance Derek Carr's game, since Josh Jacobs is only a rookie this Oakland ground game is hard to gauge, and may lead to a one dimensional attack. Oakland will be, once again, an interesting team to follow in 2019, and it starts with them being featured in HBO's yearly NFL training camp series 'Hard Knocks.'